Extended Guarantee
Up to 5-year guarantee
Learn more
One of the reasons you might be shopping with us is that you recognise the superior quality of our pieces. And just as we want our furniture to be the best you can find, we want our promise to you to be equally superior. That`s why, while most furniture manufacturers only offer a 1 year warranty, we offer up to 5 year warranty.

Secure & Pay Later Payment Options
Credit/Debit Cards, Klarna & PayPal available at the Checkout
Learn more
We are proud to have teamed up with Klarna and Paypal to ensure that you can finance your furniture and get what you want first, then pay later. With our installment options, you can buy with confidence and have a smooth deferred and secure payment while enjoying your furniture now.

Aftercare
Free 2 year aftercare
Learn more
To give you a seamless shopping experience, byKALLEVIG introduced a 2-year aftercare program for our dear customers. We want to make sure that your furniture lasts and maintaining it well is the key component in making that happen. So, how does this work? It`s pretty simple actually - we assign you our aftercare specialist that you can contact at all times for any information you need regarding the cleaning and maintenance of your furniture. It doesn`t matter if it`s an aftercare product recommendation, a piece of general information, or advice, our specialists stand at your service to ensure long-lasting quality.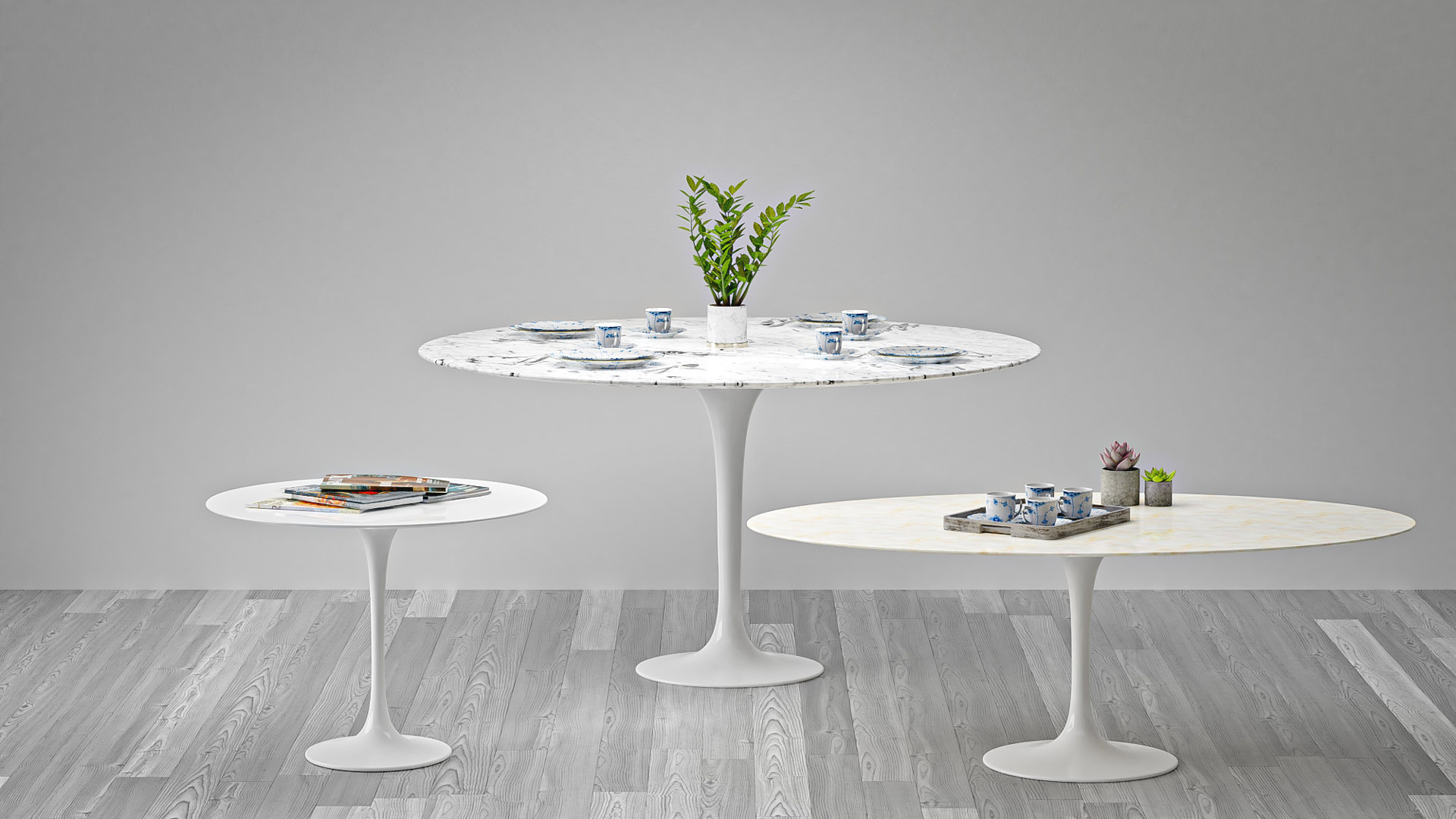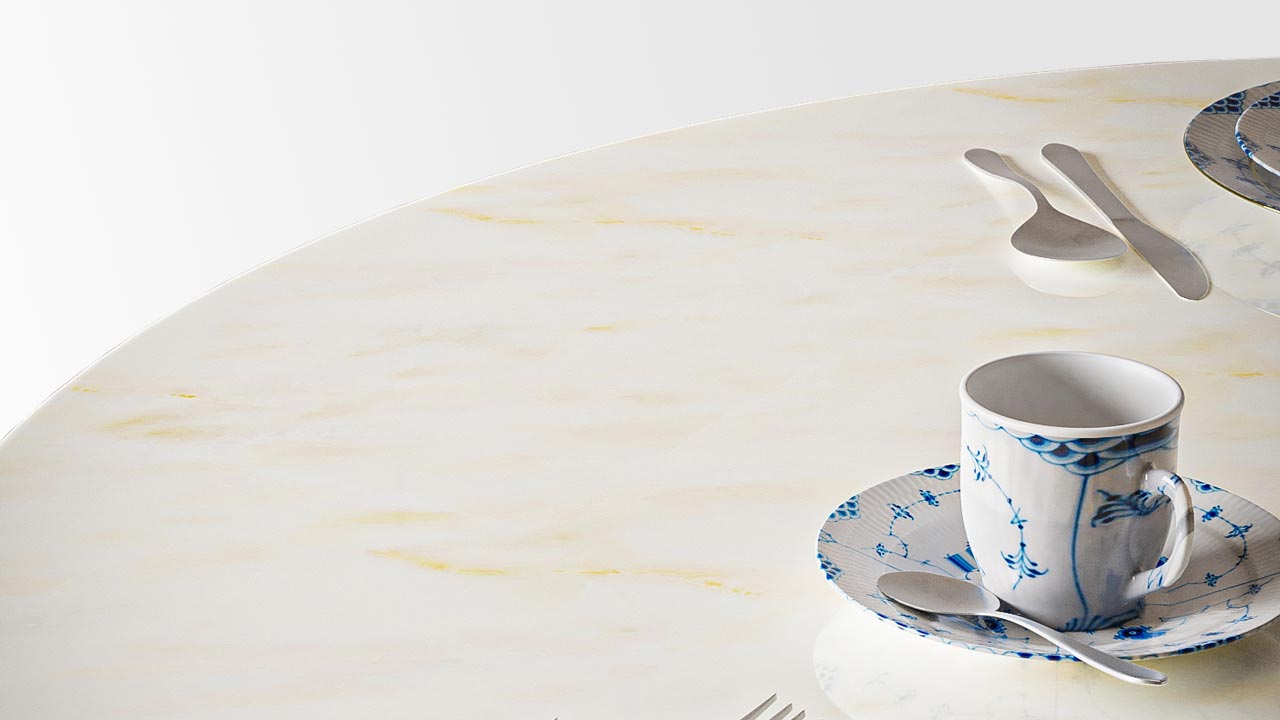 Perfect Dining Experience
Our Round Tulip Dining Table is intended for everyday use. It's ideal for busy families, as it's easy to clean and maintain. This table is a perfect addition to any modern dining room. We recommend pairing it with 4 of our beautiful Wishbone chairs for a sleek, sophisticated aesthetic.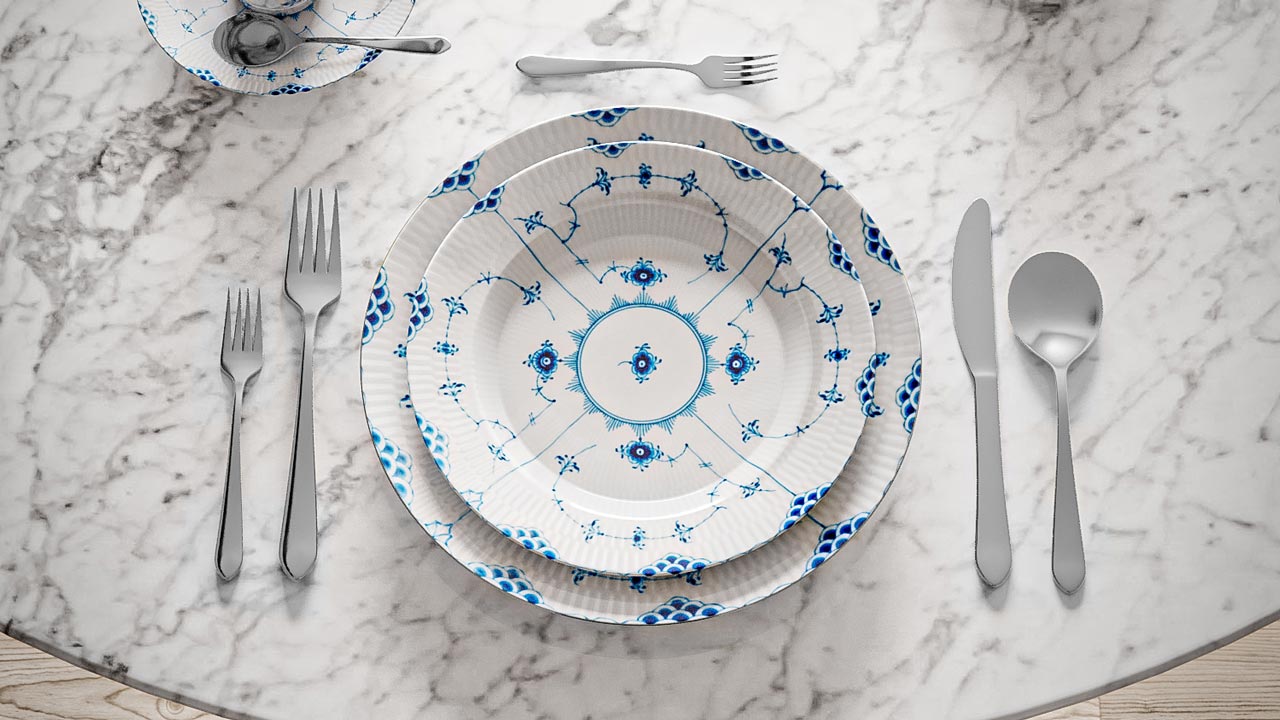 Feeling of Prestige
To create a prestigious masterpiece, our craftsmen dedicated long hours, making sure every single detail meets the greatest of expectations. While having outstanding aesthetics, our designs must have a quality that will last for many years to come.
FAQs
Which kind of material is used to make this table?
With 3 different tabletops (Carrara marble, Calacatta marble, and white lacquer) and a base made from polished die-cast aluminum, this table is much more than an aesthetic piece. Combining amazing durability with quality, this modern design surely here to stay for many years to come.
Where is the best fit for my Tulip tables?
Dining room is definitely one of the best places for your Tulip Dining table. While highlighting all the other furniture pieces, this table grabs attention with its high-class simplicity and style. The Tulip Side and Coffee tables can be a perfect addition for any type of living room, especially when paired with our favorite Womb chair.
How to combine my Tulip Tables?
This amazing table can be combined perfectly with any type of slick and simplistic furniture. Wishbone chair can be a perfect add-on for the dining model, as its slick look and black color perfectly contrast with the white color of the Tulip Dining table. Tulip Side and Coffee tables can be used as a great addition to your Womb chair.
Does this item require an assembly?
Yes, it does, but it's very simple. You only need to screw the tabletop onto the base.
Is your furniture suitable for business purposes?
We are very fortunate to have many small businesses put their trust in us by ordering our furniture for their commercial space. To make sure your employees have a pleasant, comfortable, and productive week, comfort plays a major role.The infrastructure of our logistics team will always make sure that your furniture arrives on time whether you've ordered 1 for your home or 20 for your business. For more details, visit our B2B page.
Are your Tulip tables originals or replicas?
Our Tulip tables are premium reproductions of the original designs. Our mission is to bring you the best quality furniture that can be available to any type of modern home without overpricing and that is exactly why we focus on product quality the most. Our craftsman dedicated many long hours to ensure that the materials are completely natural. Attention to detail and amazing aesthetics are definitely going to make your interior stand out while the durability of the lacquer ensures long-lasting quality.
What is the origin of your marble?
One of the most used and famous art pieces in the world, Carrara and Calacatta marble comes from the heart of Italy. Located in Carrara, northern Tuscany, these high-end materials became a standard for every modern and luxurious interior piece.Used as the main component for Michelangelo's David and The Laocoon Pio Clementino, these timeless materials have established themselves in the history of art as a representative of class and prestige.
How to clean my Tulip tables?
For starters put some water on the surface of the table and then wait for a couple of moments before you wipe it. If there is a slightly darker spot where the water was, then the stone should be sealed. Looks like an easy task!