Extended Guarantee
Up to 5-year guarantee
Learn more
One of the reasons you might be shopping with us is that you recognise the superior quality of our pieces. And just as we want our furniture to be the best you can find, we want our promise to you to be equally superior. That`s why, while most furniture manufacturers only offer a 1 year warranty, we offer up to 5 year warranty.

Secure & Pay Later Payment Options
Credit/Debit Cards, Klarna & PayPal available at the Checkout
Learn more
We are proud to have teamed up with Klarna and Paypal to ensure that you can finance your furniture and get what you want first, then pay later. With our installment options, you can buy with confidence and have a smooth deferred and secure payment while enjoying your furniture now.

Aftercare
Free 2 year aftercare
Learn more
To give you a seamless shopping experience, byKALLEVIG introduced a 2-year aftercare program for our dear customers. We want to make sure that your furniture lasts and maintaining it well is the key component in making that happen. So, how does this work? It`s pretty simple actually - we assign you our aftercare specialist that you can contact at all times for any information you need regarding the cleaning and maintenance of your furniture. It doesn`t matter if it`s an aftercare product recommendation, a piece of general information, or advice, our specialists stand at your service to ensure long-lasting quality.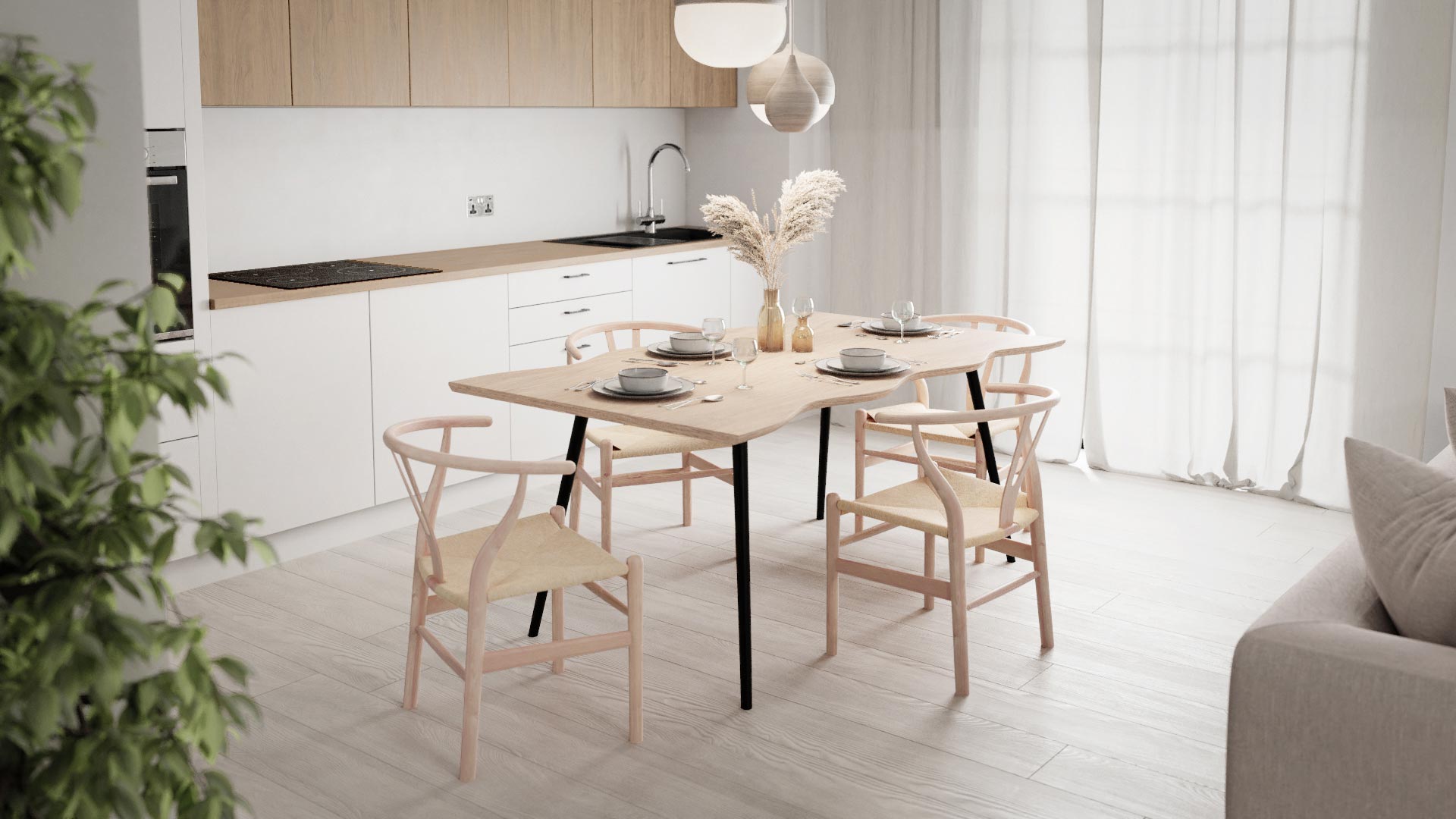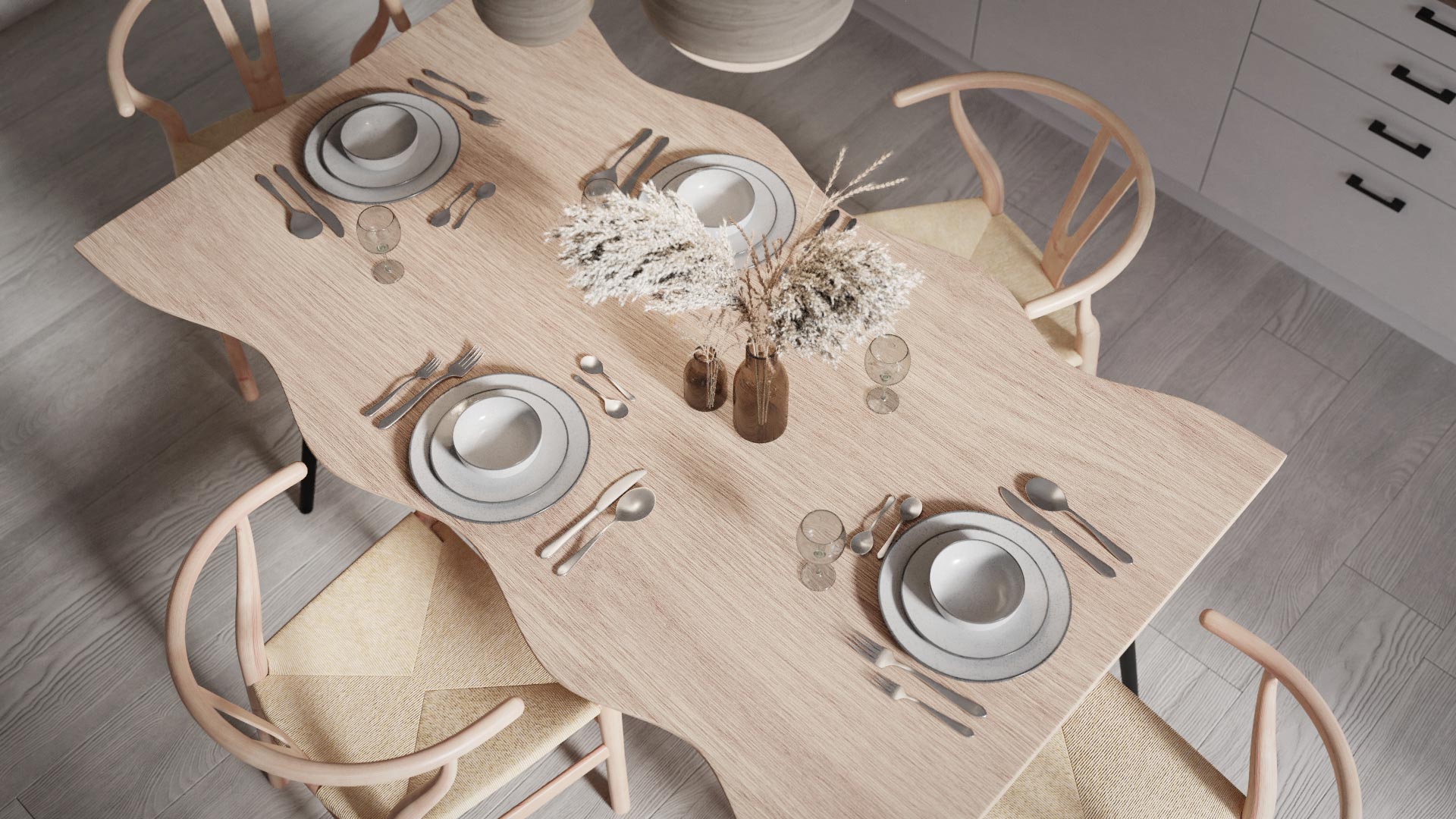 Unmatched Quality
While combining many years of experience, our craftsmen used the best nature-based materials to create our pieces. Inspired by the Scandinavian forest, our dining table is made to stand the test of time for many years to come.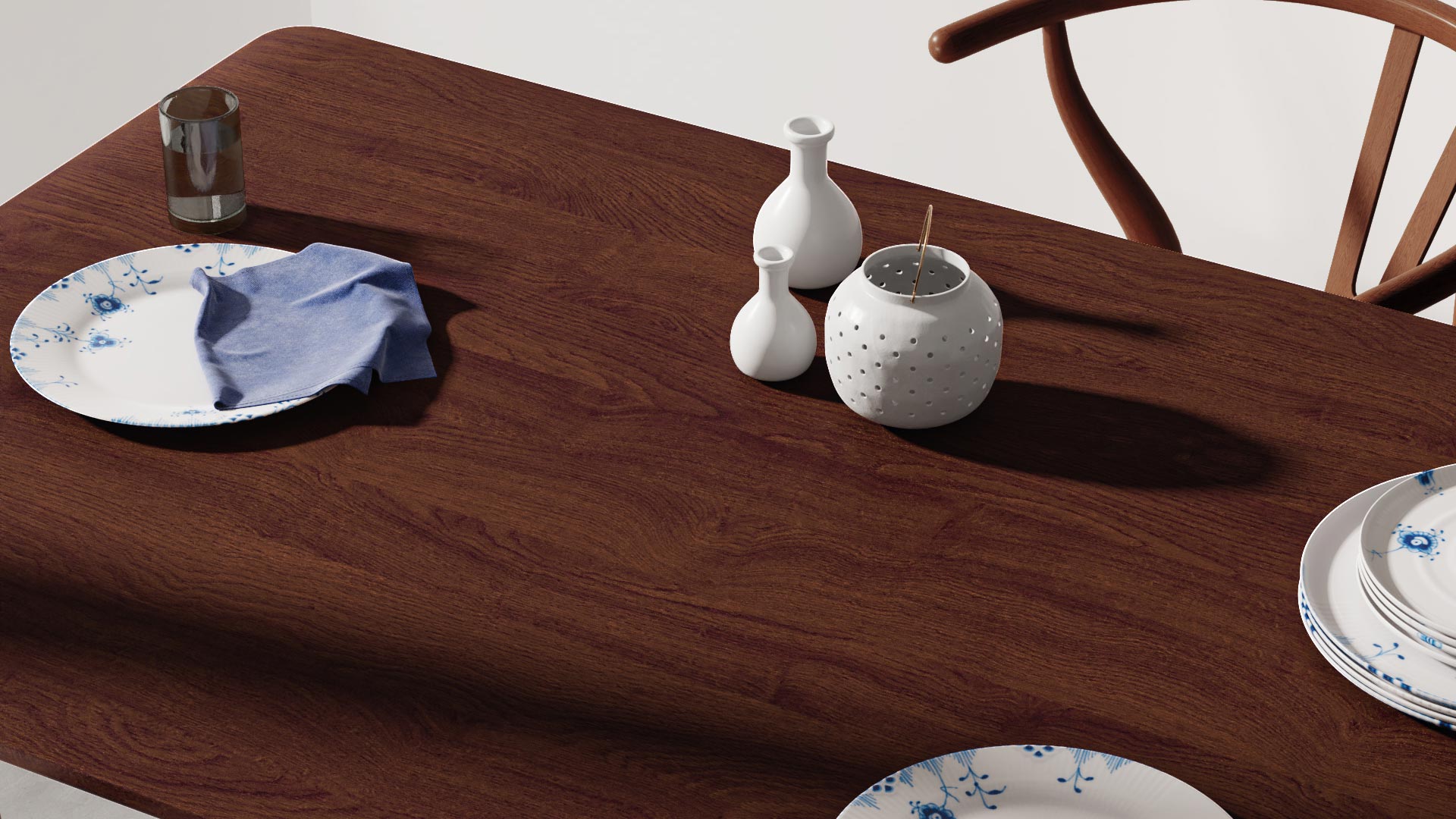 Nordic Beauty
Beauty is in simplicity and our furniture adopted this philosophy. Nordic design is based on minimalism that pleases the eye, and it is achieved through years and years of dedicated work. Your new dining table inherited a charm that will upgrade your interior to brand new heights.
FAQs
How many people can sit at my dining table?
Our dining tables will comfortably accommodate up to 4 dining chairs.
What chairs would be the best fit for my table?
Due to the wide variety of choices that we offer, our dining table will look amazing with almost any seating solution.
How do I clean my dining table?
Our dining table is very easy to clean. All you need is a warm damp cloth.
Will your dining table match my existing furniture?
With the wide range of choices that we offer, you will find a dining table that will match your existing furniture. The minimalism of Nordic design fits any type of interior especially if your home is Scandinavian style based. Depending on your preference you can choose between our darker walnut tones and brighter American ash version. If you can't decide, German beech is a perfect choice as it sits in the middle.
What shape is the best?
Our dining table comes in two different shapes. If you are more creative, our wavy design is a perfect choice for your room. For the more minimalistic approach, you can always choose our standard version. No matter which style you decide to go with, we're sure it will add a sense of class to your dining interior.
Where do the materials come from?
Mixing the two worlds our wood comes from both Scandinavian and German forests. To captivate the magic of nature, our craftsman carefully chose the materials that are here to stay for many long years to come.
Is your furniture suitable for business purposes?
We are very fortunate to have many small businesses put their trust in us by ordering our furniture for their commercial space. To make sure your employees have a pleasant, comfortable, and productive week, comfort plays a major role.The infrastructure of our logistics team will always make sure that your furniture arrives on time whether you've ordered 1 for your home or 20 for your business. For more details, visit our B2B page.
Reviews
Based on 1000+ reviews
I really like it with my Wishbone
What a lovely dining table. I just bought some new chairs for the house after the wedding and this seems like a perfect way to customize a dining set. Besides a bit longer delivery I am really loving the table. Honest recommendations.
Genevive
I like it
This table is great for any modern living room if you ask me. Quality is great and so is the whole experience with the delivery. I liked the aesthetics and had a couple of friends who already bought some products from you guys. They said they liked the quality and that is why I dared to order. I placed it in my living room with a couple of chairs.
Henry
Really good quality!
I think that even though this table is a reproduction it represents Scandinavian design in its fullest sense. I bought a Norton table to match it with my Scandinavian interior. Even though it's a replica it still gives that sense of class that I want for my home. Also the quality is amazing. I think that if you are willing to wait a bit longer for the delivery you should definitely check and buy furniture from byKALLEVIG.
Daniel
Great quality
Nice looking table. My family loves it, especially our little kids but we are not letting them get on the table :) Also props to customer service for being patient with my long questions, after all I'm buying online so I want to know what I'm getting. Great quality, I would definitely recommend it.
Stella