What type of office chair is best for you?
When it comes to office chairs there are so many different variations to choose from and you need only one. Because of that fact it can often be difficult for you to find the piece which fits your interior the most. Due to the current situation in the world, it seems like working from home has become a new norm in so many different businesses. Because of those circumstances, people are doing their best to make sure their interior looks comfortable but also have those aesthetics which will make their everyday routine more pleasant. When it comes to leather office chairs we have a vast choice of models and colors for you to choose from however it can still be difficult to choose the best option for your unique interior. There are a lot of different feats that you need to take into consideration to make sure your seating option is the most comfortable for your exact body type.
Benefits Of Soft Pad Office Chair
There is a very high possibility that our soft pad version of the office chair is what you have been searching for as your comfort option. We always valued style over substance however we still wanted to achieve both and keep the balance that is maybe the most important thing. With an innovative suspension that creates a firm and flexible sitting pocket this version perfectly adapts to your body shape while ensuring comfort. The foam cushions of Soft Pad chairs will not flatten or clump over time which is one of its biggest advantages. Also, the backrest itself is made in such a way that gives your back muscles a massage-like feeling which will surely make you fall in love with this piece. If you are someone who values comfort and aesthetics above all else our soft pad version might be one of the best options to consider.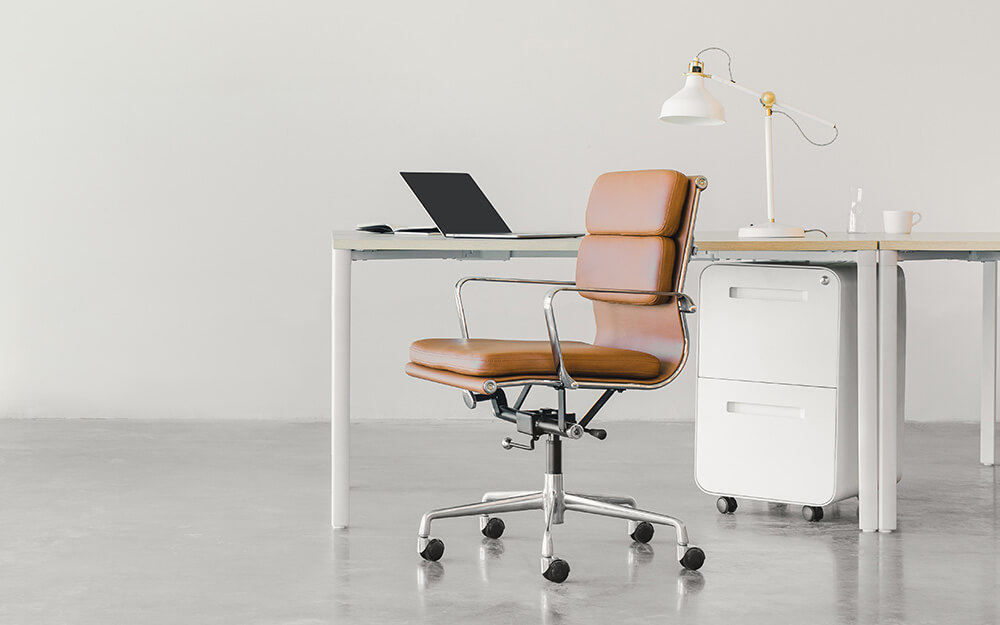 A Classic That Does Not Fade
If you are someone who values classics and does not want to experiment too much our medium version might just be what you've been looking for in your interior. People who generally like to choose classics do not necessarily have less creativity as some might think but value simplicity and their aesthetics above all else. There are so many different advantages that a medium office chair has but the biggest one is surely its practicality of usage. As the model itself captivates different benefits of soft and tall versions it is surely the one that can suit the most people. Due to its classical look, it is the model that goes well with almost any type of interior. Whether you are going for a classical look or you want to experiment with different colors and accessories in your room it is almost guaranteed that this version of the famous replica can meet the expectations and blend in any type of environment. If you do not want to think too much about your choice our medium version can most likely meet all of your demands as it gives you a bit of everything important, no matter if that is comfort, aesthetics, or long-lasting quality.
A Back Support You Always Wanted
Soft pad is the version that can provide equal comfort for your whole body shape but when it comes to your back and neck support there is no better candidate than our Tall Version office chair. If you are someone who does not like to worry about any type of back discomfort while being able to completely focus on your day-to-day tasks our tall version will give you the support necessary for success. While chairs back perfectly coexist with the seat, the gas lift mechanism gives you the freedom to adjust your seat to the height that you find the most suitable. If security is something that you highly value, our tall version can be your perfect office chair type as it will surely meet your expectations while lasting for many years to come.
Choose Your Perfect Color
Our high-end leatherette has three color variations that are all universal to almost any modern interior so it is important to choose the one that fits your style the most. We want to make sure that the colors of the leatherette are something that you can use no matter which type of room you have so we made sure they are universal. Finding your color is important and we want to make it easier for you to choose the one that suits you best.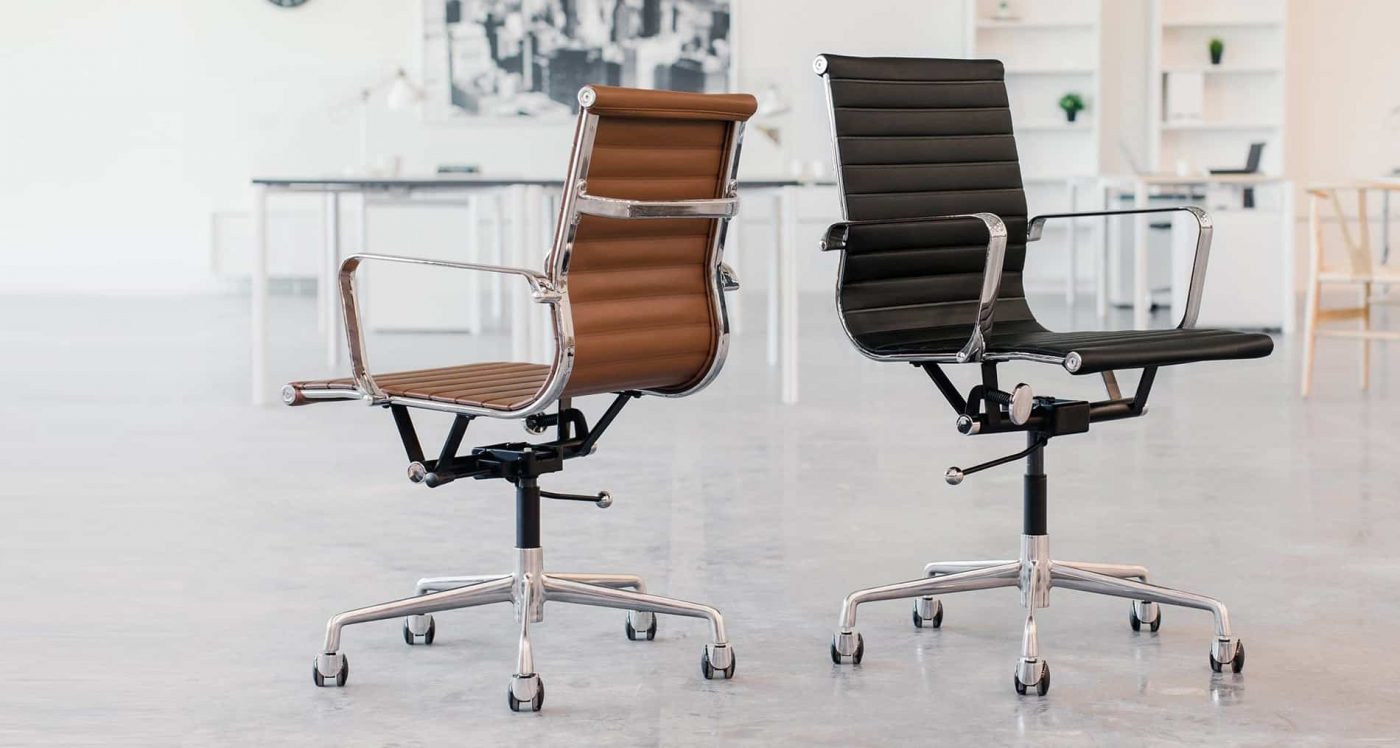 Brown
Brown is a very warm color that above all else represents stability and health. As the natural color of security and comfort, it is very common to see in almost every type of modern home. However, when it comes to high-end leatherette it adds a completely new feeling of luxury to any modern interior.
Black
Black has always been one of the most intriguing colors representing high class and mystery. It is never a wrong move to choose black-colored furniture for your interior as it will surely elevate its aesthetics to a brand new level. As a base color of any modern office chair, this one's a classic that you can never go wrong with.
White
As an inherently positive color white is an excellent choice for your furniture. Great as a contrast to your black pieces you can achieve a lot of balance while making sure your interior looks like it's cut above the rest. When it comes to your office chair white always brings that clean and professional look to your working environment.
Increase Your Productivity
One of the main reasons why we buy an office chair is to increase our productivity and feel comfortable while doing our day-to-day tasks from home. Once you have decided which office chair suits your preferences you can think about the extras. There are so many different ways to decorate your working space to stay happy and productive throughout the day without lowering your sharp focus so what are the tips?
Get Some Interior Plants
Interior plants are always a good choice when it comes to additional accessories especially because they can make you feel like you are out in nature. The green color also has a healing effect on the eyes which is perfect after a long day of staring at the screen. Do not forget that some extra oxygen is never a bad choice.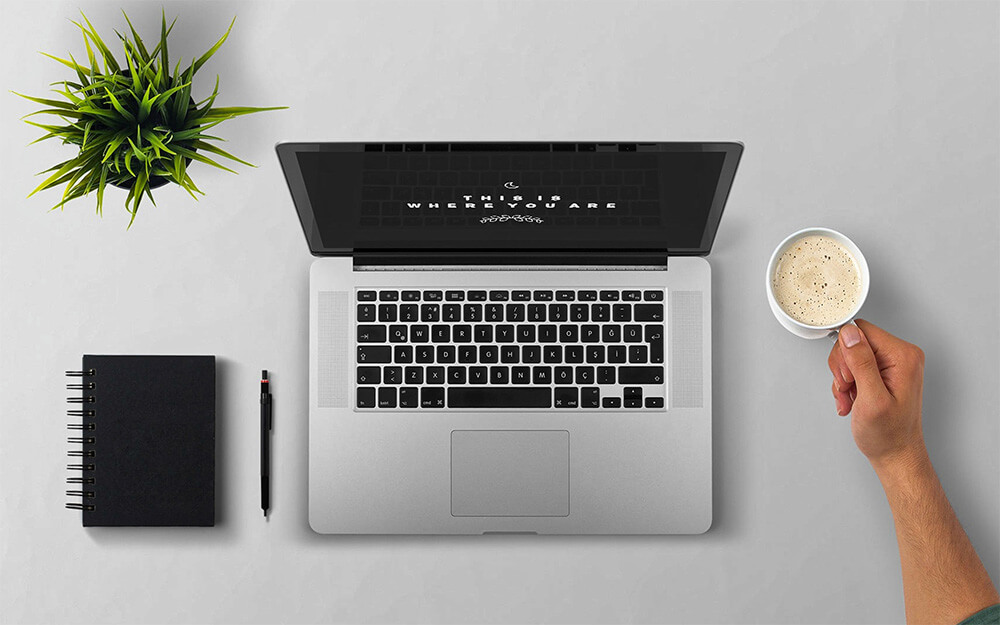 Small Accessories Make Big Difference
It is often said that small details make large improvements and we think that is just right. A very interesting hack that can increase your mood during a long week is to put different accessories of your choice and decorate the room that way. We do not want to indicate what exactly you should put as everyone has a different taste and sense of aesthetics however it shouldn't be something too big that will lower your focus. Let the imagination guide you.
Music to Spark Up Your Week
Yeah, it looks like something that everybody can come up with but trust us, so many people forget to just turn the music on. It keeps your mood positive and it will help you focus as well. Just try to choose music wisely as you do not want it to distract you in any way. Good luck.Choosing the office chair type that fits you the best can be a difficult task but we hope that this helped you in some way. If you still can't decide, be sure to visit our website and see all of our models. We also have a lot of helpful articles that can make your shopping easier.