Bedroom Ideas – Where To Begin?
Our bedrooms are much more than just space, they contain memories and therefore we must make them look as romantic as we can for our loved ones. There are so many different ideas when it comes to decoration itself and we all know that most men usually struggle with the decoration of their interior. That is exactly why we want to give you some valuable tips and tricks that will impress your loved ones. So what are the most important things that you should have in mind before buying a new bed and decorating it? Well besides obvious answers like the quality and aesthetics of the bed itself you should think about the personality of your partner. That way you can know how to proceed when it comes to different colors that you should put into as well as the whole feeling and aesthetic of the room. Nevertheless, we wanted to give you some universal advice that you can use in so many different situations. Here are some things that you can use to make sure you surprise your loved one with a new bed.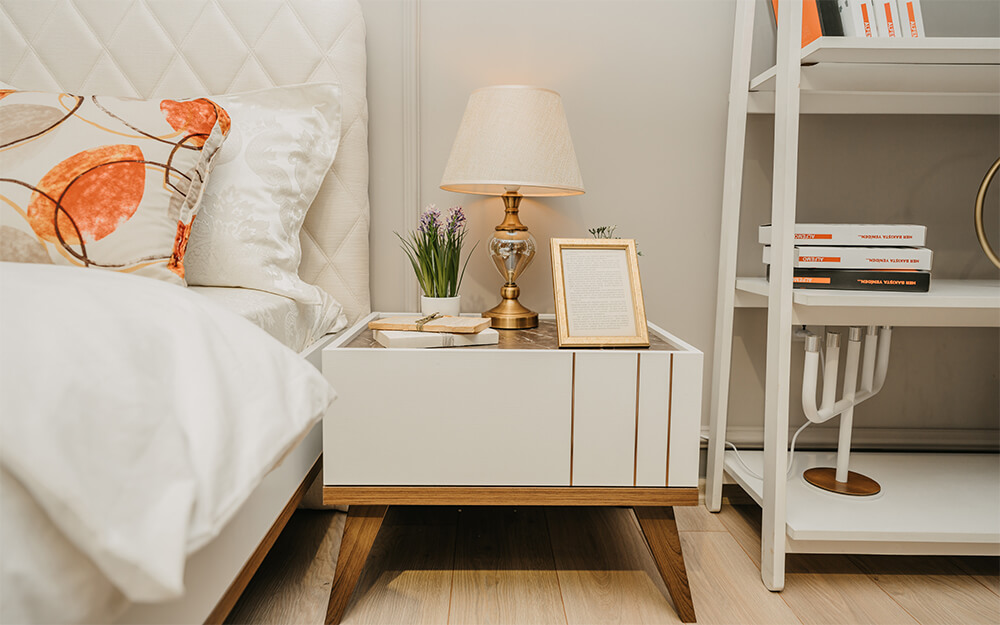 Romantic lighting is crucial
Whether you decide to get a double bed, hanging bed, or king-size bed you must make sure your lighting is definitely on point. Many people often overlook this important factor and they wonder why their bedroom does not reach the full potential even though they are sure they did their best when it comes to bed choice. Lighting highlights the bed itself but it also sets up the mood perfectly so it is very important to create balance. For a completely romantic vibe, we recommend you to turn off the overhead light while using the soft glow but you can also use regular lamps and tea lights in pretty safe holders and create a mood. As it matters to the different colors of the lighting, we honestly recommend white as it has been proven that red can cause stress rather than that feeling of being relaxed.
Bed Decoration
Surely there are a couple of small things that you can do to set the right tone and make your bed look much more romantic and sensual than ever. Material and the feeling it gives have always been a very important factor so we think that is where you should start. Faux fur or velvet throw is something that you can always put over the bed as it will increase the class and sophistication, and also it will give you that soft and warm feeling. Putting some cherries in a bowl along with a bottle of champagne can be inviting but also it can show how much you care about the person you love. If you want to create that sensual mood rose petals are something that you should highly consider putting on the bed itself. The roses themselves do not have to be real, what is important is the aesthetic itself so you can find artificial petals or you can just buy petal-shaped confetti. If you plan to put some food besides the champagne it can also be very creative to place some rose petals over the champagne but also on the way to the bedroom and in front of the entrance as well. When you are going for a Scandinavian bed it is important to understand that simplicity is something that the Scandinavian style of furniture values above all the rest. Honestly, simplicity is something that is valued in visual art as well and we think that is the path to beauty.
Turn Up The Music
Yes, believe it or not, music plays a major factor as a mood bringer but somehow people constantly tend to forget it. It is obvious that you want to get a new bed and surprise your loved ones but you should go beyond that to make them feel special. Music creates a good atmosphere and it realizes tension of any sort. Our recommendation is to try with more melodic music and a bit toned down however if you know a favorite song of someone you love that can also be a very good choice. Music is something that always makes us feel better no matter the occasion so do not forget to turn it on whenever you have the chance.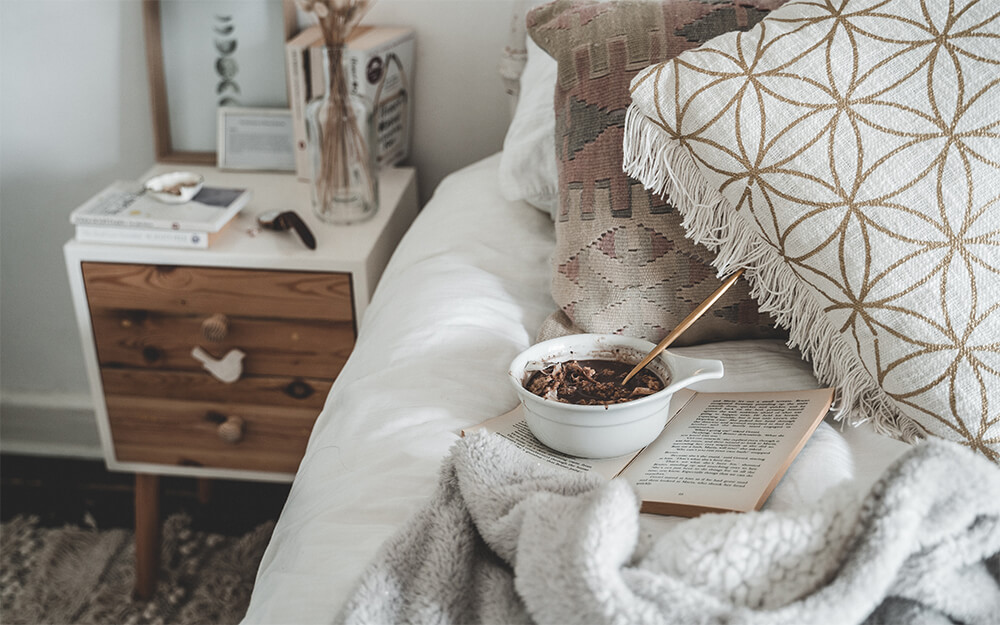 Fragrances Are Important
The bedroom is a place where all the senses should be stimulated and having the right aroma is very important. A sprinkle of a familiar fragrance on the different places is always a good idea so make sure your bed and certain parts of the room have that beautiful scent. We recommend you not to use too many scents in the room with a maximum of two.
Importance of Choosing A Wooden Bed
There are so many choices when it comes to beds in general so it is important to narrow it down as much as possible. Models and aesthetics are important but we think that the most important thing is surely the quality and security that you will receive. Wooden beds and wooden bed frames are very reliable as they will ensure sturdiness but also a good foundation for comfort that will last for many years to come. With so many other materials in play, wood maintained its status as the best material for various reasons. If you look at the history you can't help but notice that wooden beds were with us much longer than any other type. Humans have conditioned themselves long ago that they want to be one with nature and that is exactly why they chose a material that is reliable in so many ways. It is very important to know that your bed is easy to maintain and the wooden structure gives you exactly that benefit. You won't have to worry too much about some special ways of cleaning that exert a lot of energy, money and time. On our website, we made sure to give all of our customers a very selective choice of the best wooden Scandinavian beds. As with every other Scandinavian design, every single of our beds has that simplicity that makes him stand out from the rest in so many various ways. It will highlight every single piece of your bedroom perfectly while still stealing the spotlight. With the perfect balance of aesthetics and comfort your sleeping option will make you feel warm and secure but also strong and comfortable which is everything you need to rest better than ever before.