Extended Guarantee
Up to 5-year guarantee
Learn more
One of the reasons you might be shopping with us is that you recognise the superior quality of our pieces. And just as we want our furniture to be the best you can find, we want our promise to you to be equally superior. That`s why, while most furniture manufacturers only offer a 1 year warranty, we offer up to 5 year warranty.

Aftercare
Free 2 year aftercare
Learn more
To give you a seamless shopping experience, byKALLEVIG introduced a 2-year aftercare program for our dear customers. We want to make sure that your furniture lasts and maintaining it well is the key component in making that happen. So, how does this work? It`s pretty simple actually - we assign you our aftercare specialist that you can contact at all times for any information you need regarding the cleaning and maintenance of your furniture. It doesn`t matter if it`s an aftercare product recommendation, a piece of general information, or advice, our specialists stand at your service to ensure long-lasting quality.

Pay later
Buy now, pay in 30 days, interest FREE. Select Klarna at checkout.
Learn more
With our finance partner Klarna, you can choose the monthly payments you like the best - with 0% APR, no late fees or surprises. Just select Klarna at checkout.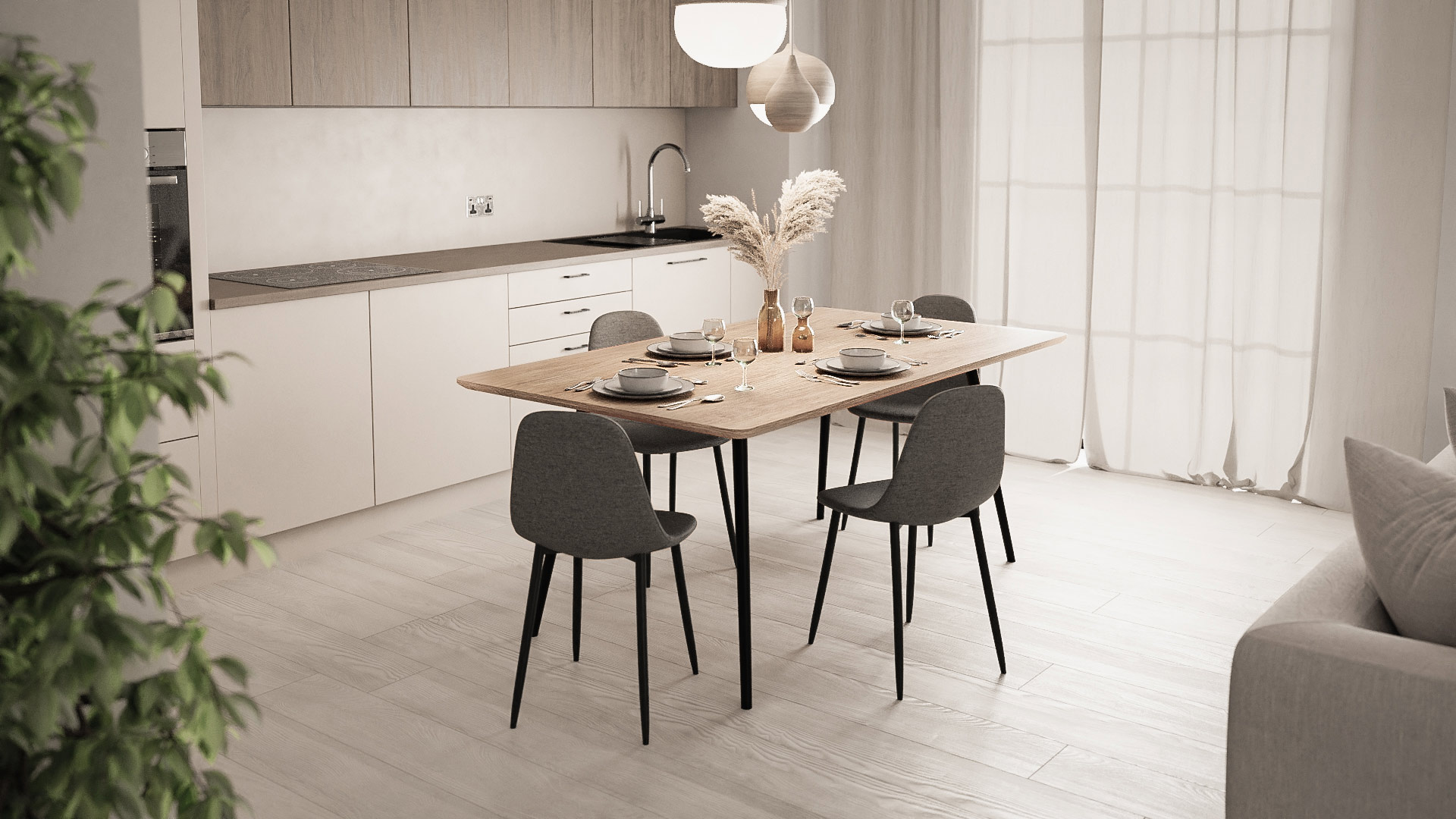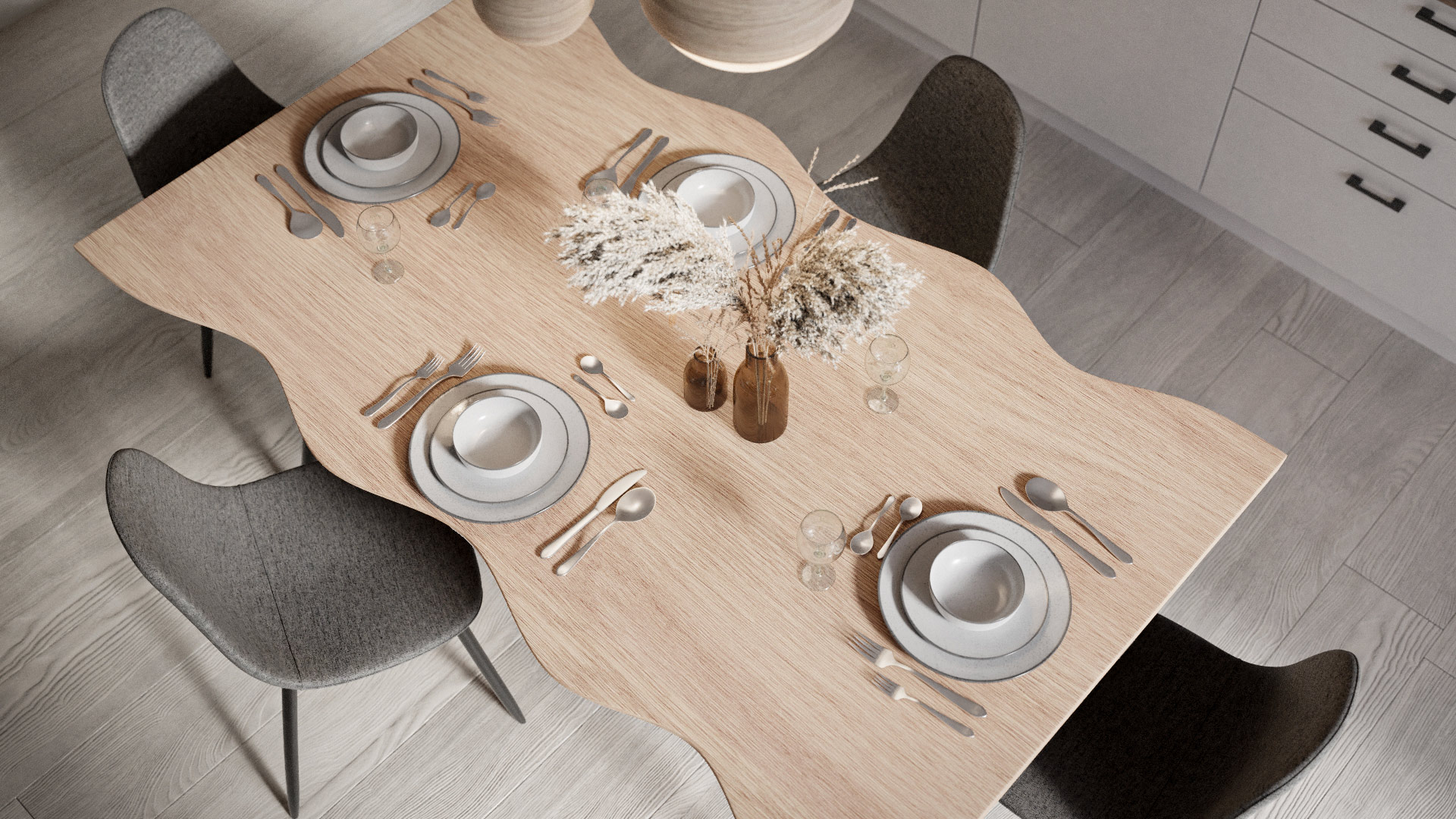 High-End Dining
Experience your best dining with our Evdano dining set and make your friends and family enjoy every gathering while elevating the style of your interior to a brand new level.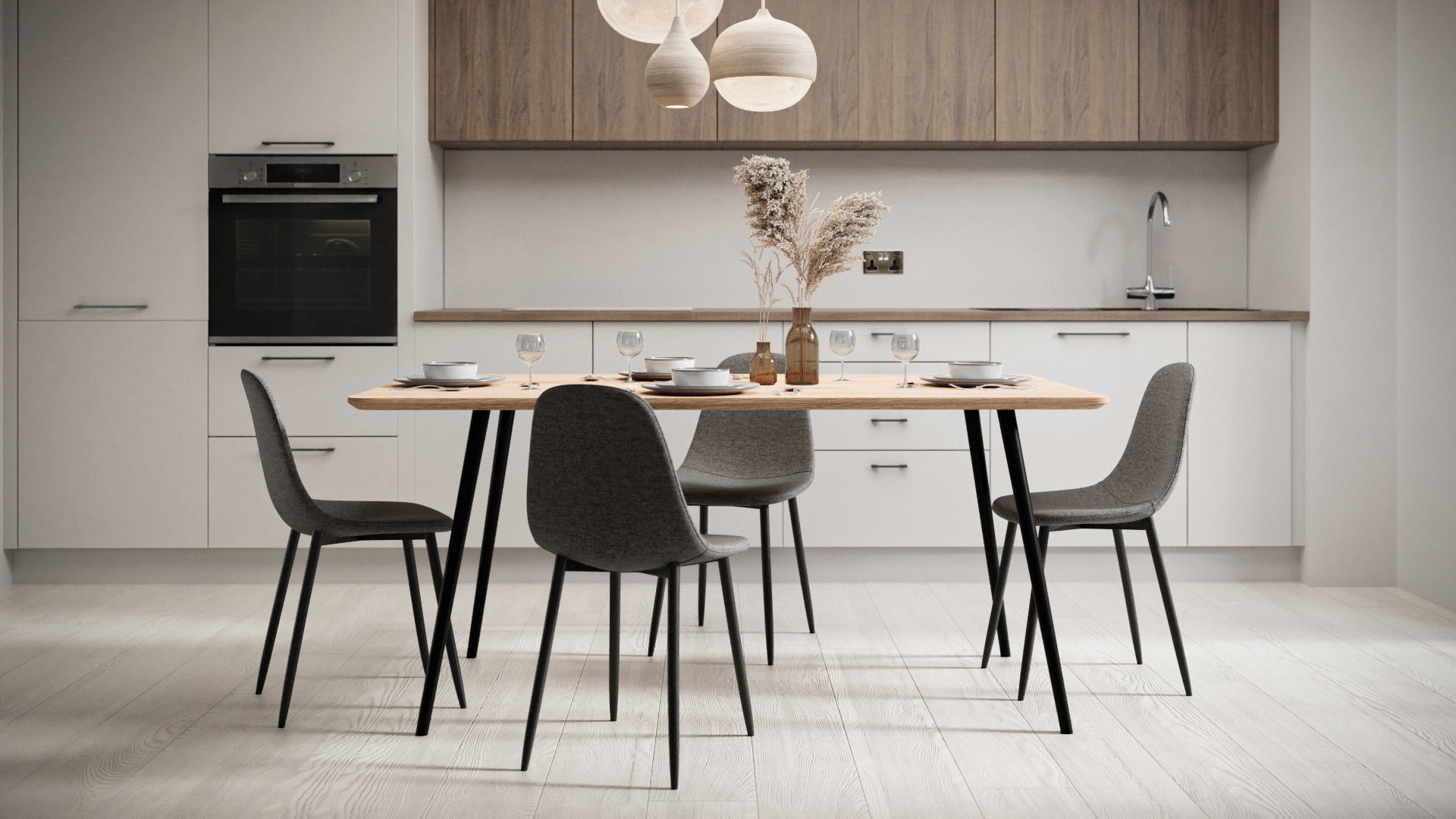 Timeless Design
What makes Scandinavian-based dining sets stand out from the rest is their style that transcends time and brings a sense of class to any type of modern dining room.
FAQs
Does your Evdano Dining set come pre-assembled?
Our dining chairs and tables will require some simple home assembly but it's very easy and usually doesn't take more than 10 to 15 minutes.
How do I keep my tabletop clean?
Wooden tabletops are very easy to clean and maintain. The cleaning process is very simple, they should be wiped clean with a warm damp cloth.
Will the Altana dining table fit through my doors?
Since our Altana dining table is delivered flat packed, it should fit through most doorways. You can check the tabletop dimensions on our website in the product details section. If you have any particular concerns, don't hesitate to reach our customer service agents. They will be more than happy to assist you.
Will my Altana dining table match my existing furniture?
Due to the wide variety of choices that we offer, there will always be a dining set that perfectly fits your furniture.
How many Evdano Chairs can fit around my Dining Table?
Our dining table can easily accommodate four Evdano dining chairs.
Reviews
Based on 1000+ reviews
Read more reviews
Lovely dining set
Lovely dining set. There is a big family dinner upcoming so I was kinda desperate to find a good dining set. I am very satisfied with the aesthetics and the quality. Also big thanks to the customer service team for prioritizing my order.
Luna
Looks beautiful!!!
I just received my dining set. The aesthetics were beautiful but as always I was worried about the quality and the durability of the chairs. Turns out that part is great too. Besides, for the slightly longer time I've waited I have no complaints, I would even recommend it.
Jonah
Perfectly matches our Wishbone Dining set
I already have one wishbone chair dining set, but we have two dining rooms so my husband and I wanted to fill the 2nd one with something different. As we already bought from you guys we saw that you added a new dining set on the website. It looks amazing as well as the previous one. Big recommendations for anyone who needs a quality dining set that is not overpriced.
Mellany
I'm impressed about the quality
Beautiful design, and a very pleasant buying experience. I would definitely recommend this dining set. For me, it is all about the quality so if that meets the standard then I am satisfied. I have a lot of Scandinavian pieces at my home so you could say that I collect different furniture pieces. My dining room looks very beautiful now.
Viggo