Extended Guarantee
Up to 5-year guarantee
Learn more
One of the reasons you might be shopping with us is that you recognise the superior quality of our pieces. And just as we want our furniture to be the best you can find, we want our promise to you to be equally superior. That`s why, while most furniture manufacturers only offer a 1 year warranty, we offer up to 5 year warranty.

Aftercare
Free 2 year aftercare
Learn more
To give you a seamless shopping experience, byKALLEVIG introduced a 2-year aftercare program for our dear customers. We want to make sure that your furniture lasts and maintaining it well is the key component in making that happen. So, how does this work? It`s pretty simple actually - we assign you our aftercare specialist that you can contact at all times for any information you need regarding the cleaning and maintenance of your furniture. It doesn`t matter if it`s an aftercare product recommendation, a piece of general information, or advice, our specialists stand at your service to ensure long-lasting quality.

Pay later
Buy now, pay in 30 days, interest FREE. Select Klarna at checkout.
Learn more
With our finance partner Klarna, you can choose the monthly payments you like the best - with 0% APR, no late fees or surprises. Just select Klarna at checkout.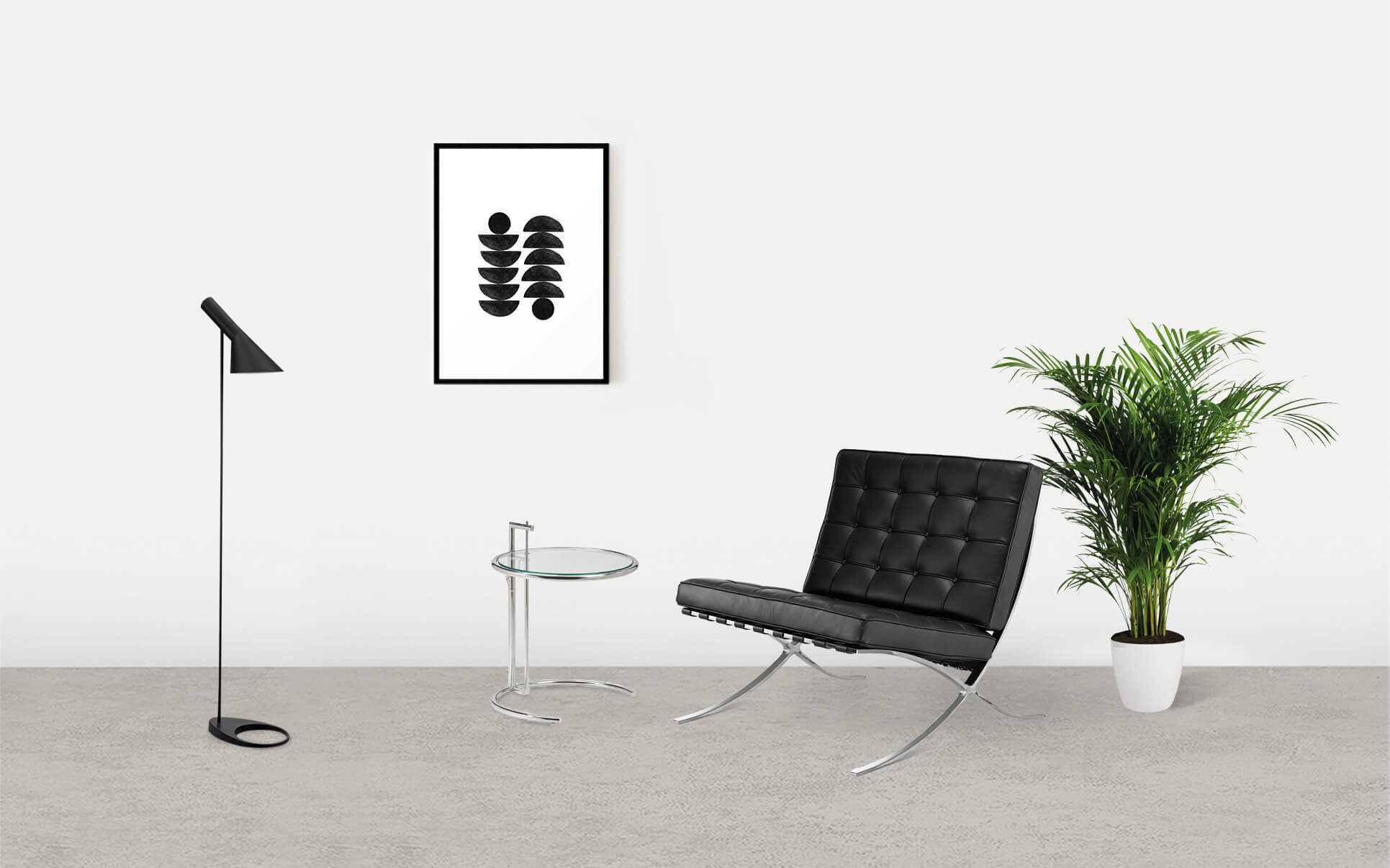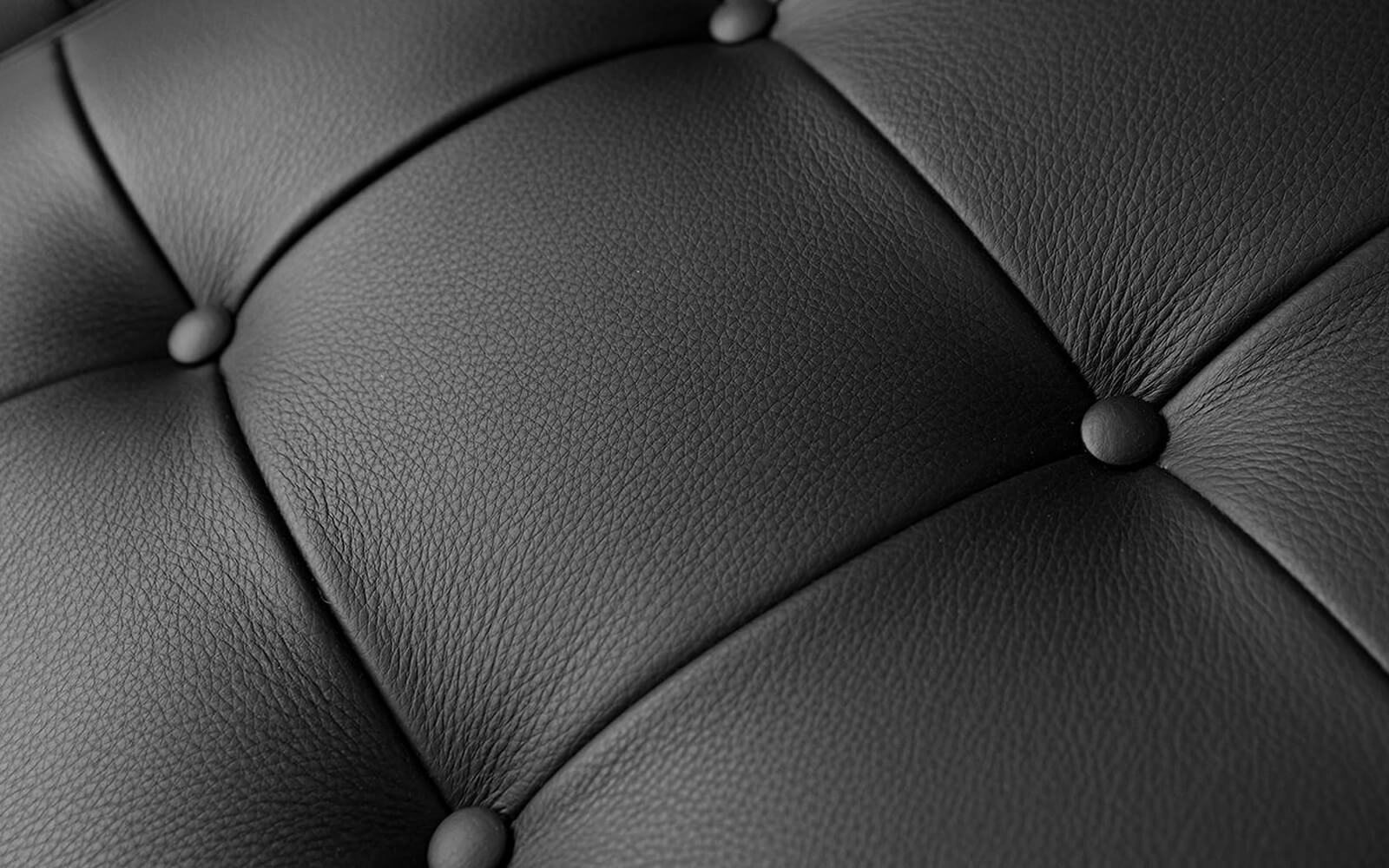 Premium upholstery
Upholstery is made of 100% real Italian leather. Each square leather is hand-selected, piped, tufted and individually sewn by expert leather craftsmen.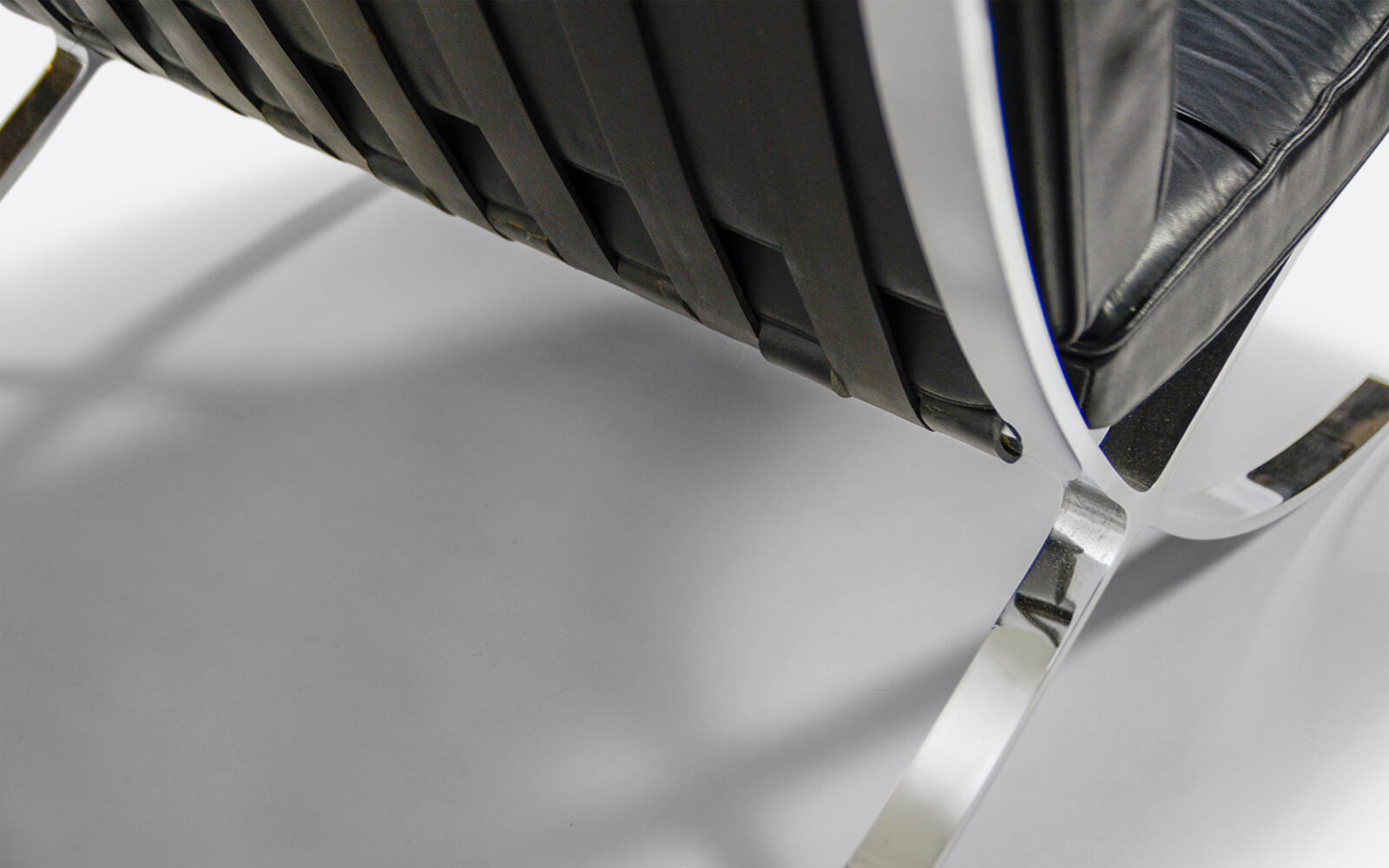 Built for longevity
Our craftsmen made our Barcelona Chair in such a way that it, not only looks fantastic but is also going to last for years to come.
FAQs
How comfortable is the chair?
Actually, this chair is entirely designed for comfort. Even though a lot of people use it to decorate their interior the initial purpose was always relaxation. The reclined backrest perfectly fits your spine while the seat completely fits with any type of body shape.
Is your Barcelona Chair a replica?
Yes, our Barcelona Chair is a premium reproduction inspired by the original design. Our mission is to bring you the best quality furniture that can be available to any type of modern home without overpricing.
Does this item require an assembly?
No, it doesn't. It arrives fully assembled.
Is your furniture suitable for business purposes?
We are very fortunate to have many small businesses put their trust in us by ordering our furniture for their commercial space. To make sure your employees have a pleasant, comfortable, and productive week, comfort plays a major role.The infrastructure of our logistics team will always make sure that your furniture arrives on time whether you've ordered 1 for your home or 20 for your business. For more details, visit our B2B page.
Where are the products made in?
The chairs are made in our overseas factory near the Yellow Mountains in Eastern Asia. Also, they are handmade by our craftsmen which means that they are crafted with special care and exceptional attention to detail :)
Where is the best fit for my Barcelona Chair?
Pavilion chair amazingly fits in many places in the house. We kindly recommend your living room, somewhere near the fireplace as it definitely looks like a whole vibe! The balcony can also be another great idea.
How long is the Barcelona Chair on sale?
We always have some kind of sales going on! We really want to make our premium reproduction available for every modern home. Whether you want to get our Barcelona Chair in brown dark or white color the price is always in perfect balance between affordability and quality of our products. We wish you the best shopping experience ever!
Which materials are used to make the Barcelona Chair?
Made from Premium Italian Leather and polished #304-grade stainless steel our Barcelona Chair is here to last for many years to come. Resistant, elastic and smooth this type of leather will surely always make any of your interior look more high class. Comfort and quality are always crucial when it comes to a top-notch product and this model does not disappoint.
How to maintain and clean my Barcelona Chair?
You should always start by cleaning the upholstery using a dry cloth. The next step should be vacuuming the surface to clean everything that's left. After that wet a cotton rag with warm water and soap. Clean the leather and the upholstery without wiping too intensely in order not to soak and damage the leather. Dry it once again and enjoy the view!
Reviews
Based on 1000+ reviews
Read more reviews
Awesome service
My family and I bought a new house last summer and since then we were trying to equip it with all kinds of furniture. We also needed some pieces for our living room near the fireplace, just like in your pictures! We saw the Barcelona version of your chairs and thought that might be it, the black version. But you know it's an online shop so we were sceptical in terms of trust. Due to lovely customer service and positive feedback we decided to order it. We can say that you didn't disappoint.
Samuel
Meet my expectations
I rarely find this model online so I decided to take my chance and buy it for my living room. It's a very quality material and the chair feels very relaxing as well. My personal preference is black with Italian Leather so I ordered it. It's good for living rooms but even balconies if you ask me.
Genevieve
Very durable!
The steel structure really withstands a lot of weight. I have thick bones so It is important that my furniture withstands solid weight. I am satisfied with this chair and maybe I try ordering lounge one as well, It looks comfy.
Corina
High-quality material.
The leather is top notch quality. Also big plus that these chairs do not need assembly it would really be a drag. I'm loving the white color.
Monica
Top-notch detail work
It is really appreciated from my side when the guys who made this kind of chairs really put in the effort. I ordered the black version and I can really see how great they look. Especially leather. Well done for the details.
Shawn